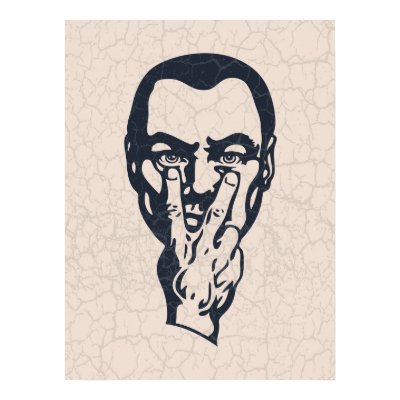 As a diabetic, Big brother knew to get his eyes checked every year...
Sifting through the mail as usual this lunchtime. I am met with a research study from Oxford University which has spread over to Cardiff Uni called
ASCEND
. Looking at the long term benefits of aspirin and omega 3 fish oils in diabetics. Fair play, I'm diabetic myself and often take part in suitable research like this.
Until I am met with a list of names with all my diabetic patients on!
Hang on. Where did this come from? Has someone sneaked into my surgery in the night, logged on and peaked at our diabetic register then popped out again? Hardly the way for such a prestigious establishment as Oxford Uni to go about things? More worrying was a list of all the names with dates of birth and addresses, including that of my practice nurse and the husband of one of my receptionists.
Concerned re this apparent data breech, I phoned the freephone number and was passed around a few times until I spoke to a research assistant to be told "we got it from the diabetic retinopathy list".
I, like most GPs in Wales, send the names of diabetic patients to the Diabetic Retinopathy Screening Service for Wales based in Pontypridd. They provide a national service to screen all of us afflicted with this insidious illness on an annual basis (or thereabouts!)
It seems that Cardiff Uni, under
Section 251 of the NHS Act (2006)
have retrieved this data to undertake research and post out lists of names, dates of births and addresses. My name will be on an identical list at my own GP's surgery right now.
Call me naive but I was appalled to be involved in anything that made such blase use of folks' personal data. Research projects I have taken part in before involve coming to me personally and asking for suitable names who are written to to obtain consent with my signature on.
I suppose this is akin to the Gordon Brown's fabled usage of
sending mailshots to breast cancer patients
.
I telephoned again to register my disquiet at the usage of section 251 and was told my surgery's name would be taken of the list.
None of this bodes well. An example of why I shall resist to the best of my ability any attempt to sign us up for
Connecting For Health
. We have an "audit" program installed on our system known as Audit Plus which I finally agreed to this year, being one of the last Welsh surgeries to sign up for it, initially to audit our use of the 'flu jab. I will be reviewing this year end and considering whether the time saved by this warrants the intrusion by allowing free flow of data to those who should know better.